Organic Hemp Oil For Dogs
Formulated with care, Redbone Nutrition Hemp tinctures provide endless organic benefits from Oregon Hemp.
---
Anxiety Relief . Pain Relief . Easy to Administer
Redbone Nutrition Organic Hemp Pet Oil
If you are looking for Hemp oil for your dog, introducing Redbone Nutrition. Redbone offers high-quality organic Hemp oil that is safe, tested by a third party, in a variety of flavors and concentrations for your "best friend". What is Hemp oil? Hemp oil or a Hemp tincture, is a concentrated vial containing pure hemp extract. Our Hemp is organic and Redbone Nutrition formulates all products in Oregon, USA that provide important health and wellness benefits while being packed with Vitamin B/C/E/D  & Omega 3/6. 
Importance of Fish Oil Based Hemp
Fish oil and Hemp are two separate supplements that offer a range of potential health benefits. Fish oil is a rich source of omega-3 fatty acids, which are essential for the proper functioning of the body. These fatty acids have been linked to reduced inflammation, improved cardiovascular health, and a decreased risk of chronic diseases.

When it comes to the importance of fish oil in Hemp, research suggests that taking fish oil supplements may enhance the absorption and effectiveness of Hemp. This is because omega-3 fatty acids found in fish oil can help improve the body's ability to absorb Hemp. Additionally, studies have shown that omega-3 fatty acids can have a synergistic effect with Hemp, meaning they work together to enhance each other's therapeutic benefits. For example, both Hemp and omega-3 fatty acids have been shown to have anti-inflammatory properties, and when taken together, they may have a more potent effect in reducing inflammation throughout the body.

Overall, while fish oil and Hemp are beneficial on their own, incorporating fish oil supplements into a Hemp regimen may offer additional health benefits.
Hemp Formulated In Oregon, USA
When shopping to buy Hemp oil for your dog, keep in mind to look into a reputable provider like Redbone Nutrition. Unlike other companies, Redbone grows all our hemp plants and formulates all supplements outside of Portland, Oregon. Always following organic regulations and having a third party test every product that goes out to ensure the highest quality and to make sure  pesticides, solvents, and potency to assure consumers of its safety.
Hemp Oil Variations
Redbone Nutrition offers a wide range of Hemp Oil for your dog. Try our
Organic Hemp Oil 400mg For Dogs | Smokey Bacon
or try our
Organic Hemp Oil 400mg For Dogs | Roasted Chicken.
Redbone Nutrition has the flavors your dog loves. For a more potent approach for your dog's health, try our 600mg & 1000mg oils
coming soon.
Our 400mg is great for an everyday dose that can provide the vitamins and minerals needed for your dog and at the same time provide your "best friend" with complete health. We work hard to provide the highest quality Hemp oil available in the world, which is why we know you'll love your Hemp oil from Redbone Nutrition.
---
Click to Shop
Organic Hemp Oil For Dogs
---
What Everyone is Saying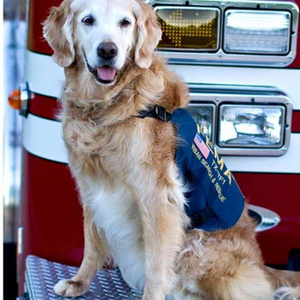 I love the extra boost of flavor in my lunch now with Redbone Hemp Oils, I feel so much better and it helps me concentrate on duty with my dad.
- Trooper (Martin County, FL)
---
Click to Shop
Organic Hemp Oil For Dogs
---